Re-Targeting Starts with the Right Display Ad!
San Diego Internet Marketing began in 2001 when we built our first web site for a local plastic surgeon and ranked him #1 in Google. Since our launch we have seen so many changes in internet marketing and work with clients all around the world. We have since changed our name from San Diego Internet Marketing to DSI Marketing Solutions. We've expanded our marketing to include: Retargeting Marketing, Reputation Marketing, Banner & Display Advertising, Local Search & Maps Optimization, WordPress Web Development, E-Commerce Solutions, Mobile Marketing & mCommerce, and Search Engine Optimization Services. We would love to talk to you about your marketing needs for 2018.
Dedicated – San Diego Internet Marketing Understands Your Challenges
You want to get into online marketing but you do not know where to start
Your current traditional advertising methods are not working anymore, but it's the only method you know
You are running an online marketing campaign but you are not seeing the results
Strategic – We Want You to Succeed!
Businesses like you trust DSI Marketing Solutions with their online marketing to take their business to the next level. As your marketing company we ONLY succeed when you succeed! It is our mission in life to grow your sales and increase your customer base.
Innovative – Increase Online Visibility, Traffic and Engagement
We make sure that you become more visible across online marketing channels and get the traffic you need with our cutting edge online marketing techniques. With high quality content and promotions, your visitors will become attracted to you and become highly engaged with your brand.
Marketing – Increase Leads and Customers
Online visibility, traffic and engagement are nothing if they do not turn into leads and customers. San Diego Internet Marketing's online strategies  are geared towards transforming your visitors into leads and your leads into customers. Not just any customers, but loyal customers who will be inclined to spread the good word about your brand, in turn amplifying all of our marketing efforts.
Solutions – Increase Revenue, Profits and ROI
The online world is always changing and evolving just like we did at San Diego Internet Marketing. Having a world class marketing company managing your online visibility is a necessity in this day and age. We can offer you world class services at affordable rates. With our marketing intelligence and experience, coupled with your passion for what you do, together we will work together to successfully increase your Revenue, Profits, and ROI.
If you want to end your marketing frustrations call us today at our San Diego Internet Marketing Office: 619-871-9297
San Diego Internet Marketing News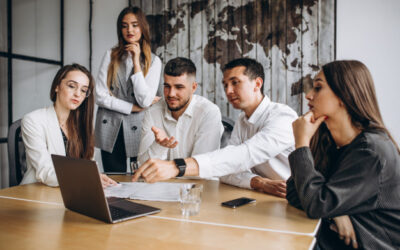 Surveys show that 83% of people have concerns about how businesses monitor and collect data from mobile devices. People value their privacy and believe in their right to control how companies use personal data.The Apple iOS 14.5 update introduces Apple's...
read more
DSI Marketing Solutions Testimonials