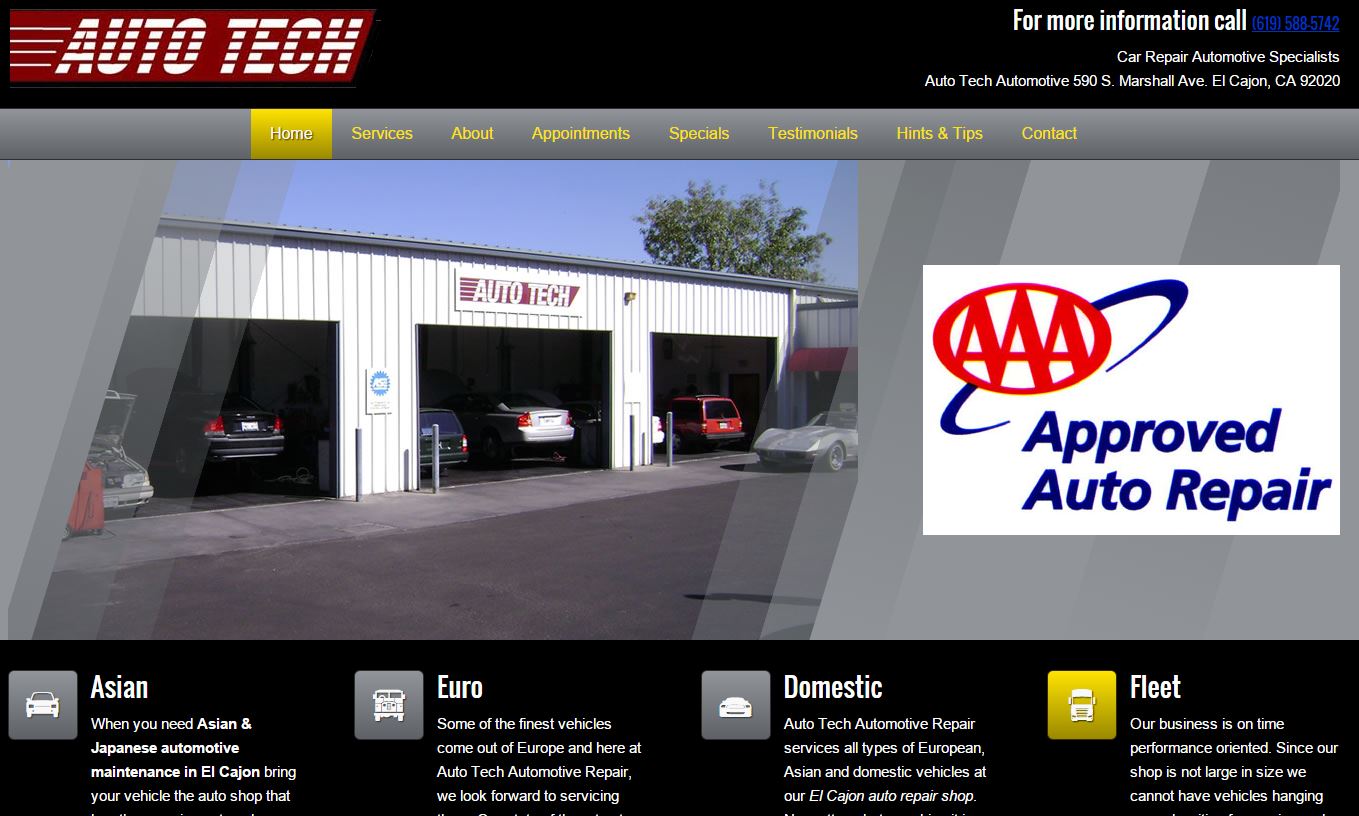 Project Description
For Auto Tech Automotive Repair in El Cajon, we created a brand new WordPress site using a dedicated pre designed automotive theme template we installed and customized. We provided site wide optimization and integrated an appointment request form as well as Google maps. There are several new 5 Star Video Review Commercials featuring client testimonials and we incorporated thought the site and we also added their 5 star reputation throughout the website using our proprietary reputation marketing platform.
Project Details
Client: Auto Tech Automotive
Date Feb 2015
Skills WordPress Web Design, Reputation & Local Marketing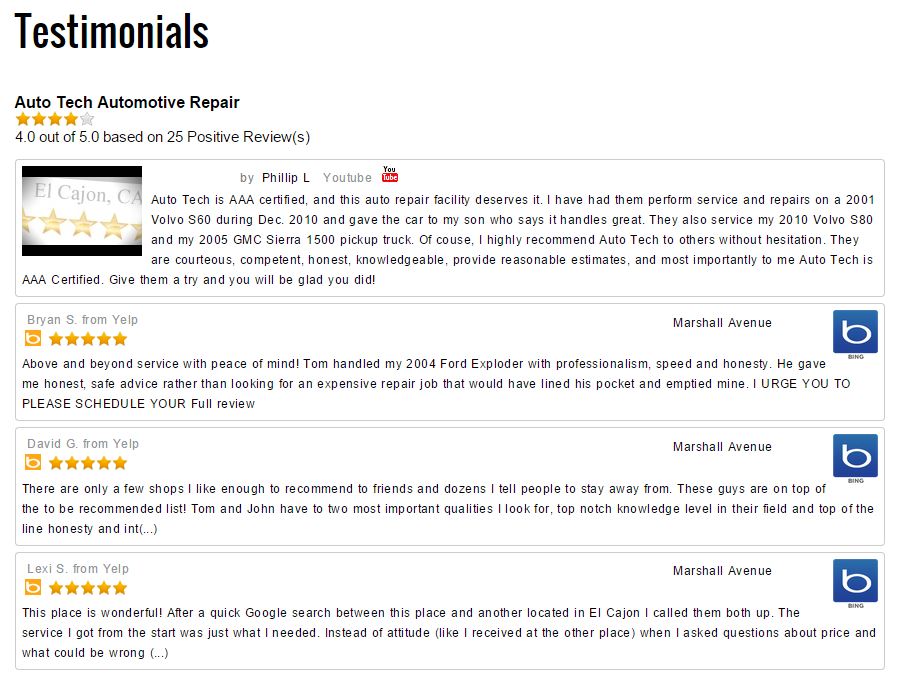 Project Feature
The new Auto Tech Automotive Testimonials and Reviews section shows live online reviews from satisfied customers from all over the web. Plus we highlight a 5 Star Video Review Commercial. These videos build a 70% Trust factor with prospective customers.