Once upon a time, a small business that could not afford local television advertising or billboards along the highway could effectively rely upon that ubiquitous warhorse known as the yellow pages to get the word out. Implicit in that famous old yellow pages saying that everyone of a certain age knows so well – "Let Your Fingers Do the Walking" – was that it was incumbent for the potential customer to find the provider of the service that the customer wanted.
Boy, have times changed!
In today's internet-driven world the essential dynamic between the small business and its customer has changed. Now the small business needs to not only find the customer, but keep them engaged.
So let's look at five great social media tips for small businesses.
Be Consistent
Yes, your website should make it absolutely clear what you are selling and why your product or service is better than your competitor's. But how do you get people to your site? High-quality, engaging, and consistent social media content.
From your graphics to your copy, your social media feeds need to be on point, and you need to keep it up. Doing this takes skill, expertise, and time — which is why so many small business owners fire off a Tweet or two and then abandon their feeds altogether. If you don't have the time to maintain a social media calendar yourself, there's an industry of affordable and reliable companies who can manage your small business social media.
Audience Engagement
Once someone comes across your social media feed, whether on Facebook or Twitter, you want them to keep coming back, even if it takes time for them to click through. From information on discounts, to downloadable coupons, even exciting graphics, keeping your audience engaged is crucial.
SEO Optimization
Search engine optimization, or SEO, is the key for all businesses to thrive in today's internet-driven world. If you sell old used records, people Googling that term should be able to find you.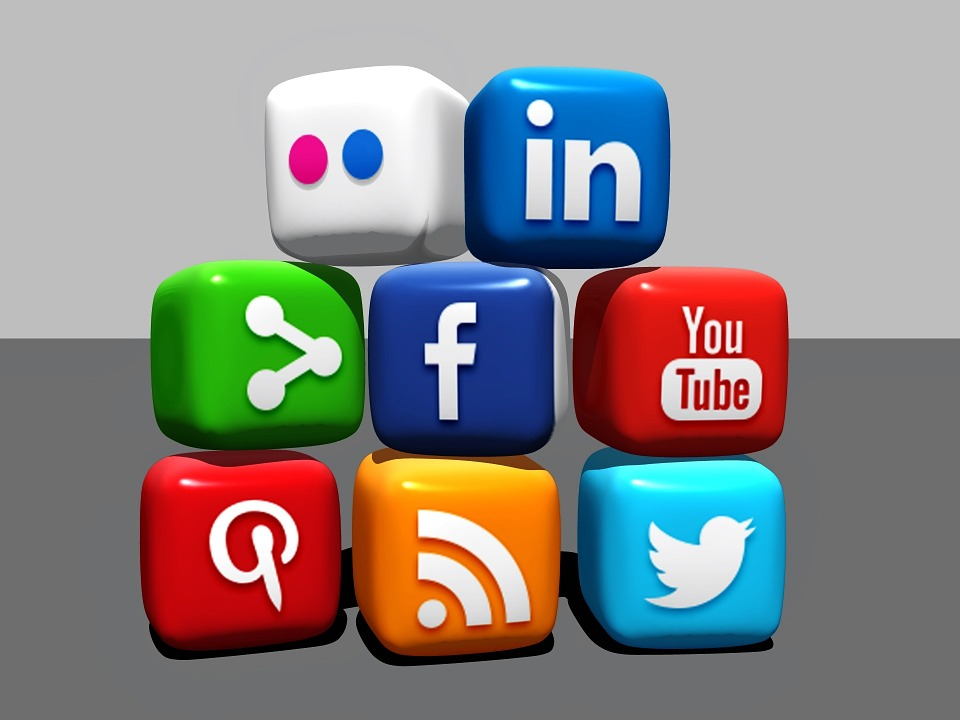 But SEO optimization is so much more than that. You want to reel in the people searching for information on their favorite bands, for rare bootleg recordings and anyone who punches in the word "vinyl." You want to make sure anyone can find you. With the internet, you are not just connecting with customers, you must create them. One search at a time.
SEO optimization also entails dealing with angry reviews, disenchanted customers and even bad publicity. Managing your online reputation is important to all businesses of any size. And, again, it's where a small business social media marketing firm can really protect you.
Talk to Your Customers
One of the most obvious, yet least utilized aspects of social media for small businesses is the ability to communicate directly with customers. Whether it's responding to a review on Yelp, favoring a tweet left by a fan, or liking a post, engaging with your audience can encourage them to keep following you — and get their friends to join them. Be judicious about who you engage with and how you do it, but don't be afraid to show your customers that there is a real person behind the Facebook wall.
Analytics
Who is most likely to click on your posts? Are they the people you are actually looking for? Why is your site more popular at certain times of the day? Is event marketing working for you? How are customers finding you – via Google, Bing or clickable online ads?
Most of the major social media platforms have built-in analytics that are accessible for most users. By taking the time to study and interpret these analytics, you can add yet another powerful tool to your marketing arsenal.
In Conclusion
Don't think that you and your business will be the one exception to the rule; in today's world, social media is mandatory for selling your product, expanding your base, and keeping in touch with the customers who are going to keep you growing into the future. Follow these tips and stay ahead of the competition!
Author Bio:
Alexander G. Forrester is a freelance content writer. He is also a professional speaker, trainer and business coach from New Orleans. He started writing professionally in his early 30s. He acquired his first computer before he was 35. When he has nothing else to do at home, he can be found on the beach or at the park with his black lab, Louie.
Images:
https://pixabay.com/en/business-people-business-social-1166576/