Dominate Local SEO With Optimized Business Listings
Our local SEO services enables you to increase organic search engine results by creating and correcting listings in local business directories. No one but DSI Marketing Solutions cares enough to hand submit your business information to each and every directory — no shortcuts, no data feeds, no software submissions.
We use Search Engine Optimization techniques to help the listings we submit to rank better. We optimize everything: your photos, your video, your business listings, we can even create a blog that is optimized.
We Submit Your Information By Hand
The DSI Marketing Solutions local site submission process is easy, because you only have to enter your business data once. After that, we submit your listings to 50 plus sites by hand. Our detail-oriented manual directory submission service benefits you in so many ways: fast completion, robust listings, consistent NAP data and solid proof that the work has been done with the Local Site Submit Progress Report and ongoing monthly reporting.
We Identify the Listings You Need
The sheer number of online local business directories is expanding almost daily, making it tough for you to know which searchable directory is the best place to list your business. That's where our Internet marketing and search engine optimization specialists come in handy. We've already done in-depth Internet research so you don't have to!
Our team has identified the top sites to list your local business for the best local SEO results. We make sure your business is listed just about anywhere and everywhere people are looking for your products and services and leaving personal business reviews.
We update our list constantly to offer the most accurate selection of directories to fit your business and enable you to reach the top of the rankings on:
Search engines – Google, Yelp, Bing
Local online directories – Yelp, Angie's List, Foursquare
Mobile devices – iPhone, Android, etc.
GPS & navigation systems
Social media sites – Facebook, Twitter, Foursquare, etc.
411 directories
We Simplify Local SEO & Site Submission Process
It takes only a few steps to build a lasting foundation for your business' online success.
Enter your business information online
Choose the site submission package you prefer
Make a payment online
Receive your completion report in 10 business days
We Provide More Than Just Local Directory Listings
This is the only service that hand submits extremely powerful listings so that your local business will rule the rankings. We understand how to maximize your online visibility for Internet domination.
For example, if you want to stand out in Google Maps, it helps to list your business on multiple directories. Google checks these other listings and verifies that your business is legit. The result? You get 50+ high quality citations using consistent NAP data in the format Google wants.
In addition to listing your business on the top local directories to better your local SEO, DSI Marketing Solutions provides many related services that contribute to your ongoing Internet marketing success.
Social media profiles (Google+, Facebook Business page, Twitter and Pinterest)
Citations to push your Google My Business ranking
Robust listings with complete detail-oriented profiles (photos, office hours, business description, video, etc.) and as much info as we can add is submitted into each listing we create
Strong local backlinks leading to your website
Professional search engine optimization (includes checking that your full name, address, and phone number are present on all submissions)
Claiming of existing listings – and of course we optimize them
Submission to the top data aggregators like InfoGroup, Localeze, Axiom, and Factual
We Achieve Positive Results for Local Businesses
Your site submission project focuses on local search engine optimization (Local SEO) success from start to finish. We collect your relevant information, photos and keywords. All of your pertinent data, such as services offered, is compiled and then optimized for local search success when we mix in the proper keywords based on what industry research has shown to be most effective. Your business benefits from a smart, SEO-tested description that will drive more traffic to your site from online searches.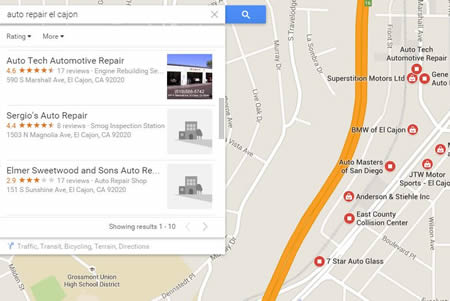 By beefing up your listing with more information than any of your competitors, Local Site Submit enables your business to rank higher in local directories and local search engines. Other benefits you will experience with our comprehensive approach include:
Enhanced Google My Business profile
More citations than your competitors
Consistently outrank the competition
Listings on many other directories
Easy to find via mobile search
Consistent and accurate business data across all sites
Rank higher and get more calls!
Our research has shown that listings that have been submitted via the Local SEO services from DSI Marketing Solutions will be automatically added to the Google My Business Index. After about 8 months our listings tend to get picked up by Google and added to the index. No Mail Verification required. After the listing is in the index you can then phone verify and claim the listing. It takes time but we have seen listing after listing get added to Google based on our system.
<script type="text/javascript"> var _rk = 'RK-4880-5426-458'; (function() { var rk = document.createElement('script'); rk.type = 'text/javascript'; rk.async = true; rk.src = '//reputationdatabase.com/website_marketing/widget/'+_rk; var s = document.getElementsByTagName('script')[0];s.parentNode.insertBefore(rk, s);})();</script><div class='RK-4880-5426-458-widget RK-WebWidget'></div>