WordPress is one of the most powerful yet easy to use content management and web site building tools on the market. It is versatile with so many easy to use plug ins and there are hundreds of preset WordPress web design templates that allow changing and updating your web site very easy. You can change your current web site to a WordPress web site and keep you same look and feel but gain access to one of the most powerful CMS web tools. GET A FREE QUOTE
Here are Sample WordPress Web Sites we have developed: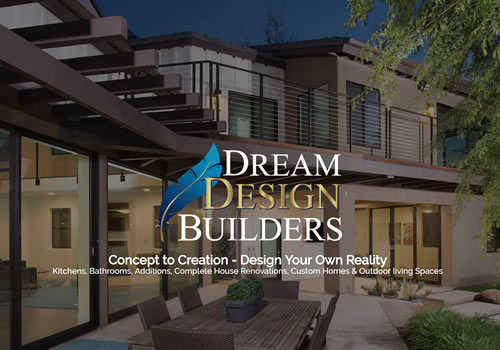 Dream Design Builders: Dream Design Builders creates exceptional Kitchen and Bathroom remodels, new additions, whole house renovations & custom homes.
Tzinberg Orthodontics: Located in San Carlos on Jackson Drive, Dr Tzinberg has over 26 years serving the local San Diego and La Mesa communities with quality orthodontic care.
Hustle So Russell: Logo Wear E-commerce Website.
Eco-Steps Coatings: Water Based stains that offers a much safer way to stain your wood products.
High Power Productions: Premiere Mobile DJ in San Diego for weddings, special occasions, corporate events and any other occasion you want your party to be a High Power Production.
WS Radio: The leader in Internet Talk Radio
Pure Water Movement: Providing Fresh Water to Homeless Veterans and countries facing sever shortages of clean water.
Bonds Automotive Repair in San Diego
MD Coatings & Specialty Finishes a Local San Diego Painting & Finishing company
Auto Tech Automotive Repair – Auto Repair Shop in El Cajon specializing in Mini Cooper & Volvo Repairs
San Diego Mobility Vans: Wheel Chair Van Rental in San Diego County.
Jack Williams Autobody:
Rising Star Construction – Commercial Construction Company in Nashville TN
Word Tour Photos – Purchase photographs from photographer Michael Davis as he travels the world.
Matt's Caddy Shack – Updated WordPress site that is mobile optimized.
Partsking – This site has their videos and manuals for commercial laundry parts.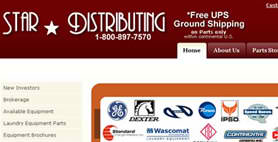 Star Distributing – Blog for Star Distributing
Bellevue Coin Laundry – Coin Laundry in Nashville
Sabre Solutions – Sage Software Reseller
Dental Implant Centers – During the past 20 years, Dr. Khazian, a dental implant expert in San Diego, has been offering the best in implant and cosmetic dentistry to his patients. Dr. Khazian's in-depth training and experience as an implant dentist enables him to treat the most complicated dental problems, often times helping patients who have been turned away by other dentists.
Manchester Clinic of Plastic Surgery
Greater Life Chiropractic: San Diego Chiropractor located in Midway Area.
Harmeyer Law Group – This is a WordPress 3.0 web site that also has a complete mobile friendly version. We used several secure type plug ins for this client since they are a law firm and privacy is a real concern.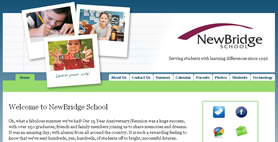 New Bridge School – This is a custom design layout for this WordPress web site. It was designed to have secure log in for parents and students for private blog postings as well as public pages. WordPress allows students to create and manage the site for the school.
Gardiner Legal – This is a new WordPress We used many of the top WordPress plug ins including the WPTouch Pro allowing a complete mobile version. All of our web sites include ALL in one SEO, Akismet, Google XML Site Maps and Secure Contact form to mention a few.
Top Reasons WordPress is the number one CMS platform for business websites:
1. It's free.
2. Powerful right out of the box.
3. Flexible.
4. Search engine friendly.
5. Safe and secure.
6. Customizable.
7. Easy to use.
8. Lots of support.
9. Hosts multimedia.
10. Mobile friendly.
11. Integration.
12. Easy to manage.
13. More than just a blog.
14. Establishes a community.
15. Saves you money.
16. Numerous ecommerce solutions.
17. You're not committed to one hosting provider.
18. Keeps your site looking fresh.
19. Can be used as a membership service.
20. Schedule posts.
21. Multi-user capability.
22. Add testimonials.
23. Publish content with one-click.
24. Universal platform.
25. WordPress keeps getting better.